 Navigation web anonyme
N'importe qui a-t-il le droit de suivre vos activités en ligne ? Chez SurfEasy, nous pensons que la réponse est non. Notre chiffrement avancé crée un tunnel entre vous et notre serveur lorsque vous êtes sur Internet. Cela vous permet de naviguer sur le Web sans que personne ne vous surveille.
Optimisez votre sécurité en ligne
Vos activités en ligne peuvent permettre à toute personne disposant d'un peu d'expérience technologique de connaître votre emplacement à tout moment, ainsi que votre lieu de résidence (l'adresse et le numéro de téléphone de votre domicile), et même votre lieu de travail. SurfEasy vous permet d'avoir l'esprit plus tranquille en sachant que votre localisation physique reste secrète.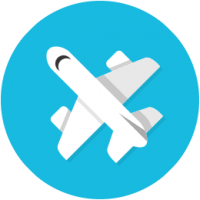 Protégez votre confidentialité en ligne
Qu'il s'agisse d'entreprises qui pistent vos activités en ligne afin de cibler leurs publicités, ou de cybercriminels qui tentent de recueillir vos informations financières pour vous soutirer de l'argent, SurfEasy vous permet de naviguer sur le Web de manière anonyme afin que personne ne connaisse votre identité.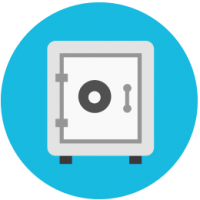 Protégez vos données
La quasi-totalité de nos données financières et personnelles sont régulièrement envoyées sur le Web : non seulement nos coordonnées bancaires, mais aussi nos numéros de sécurité sociale, des informations sur notre famille et bien plus encore. Notre chiffrement avancé permet de sécuriser vos données lorsqu'elles sont envoyées sur le Web. Les données personnelles que vous envoyez en ligne sont ainsi plus en sécurité entre nos mains.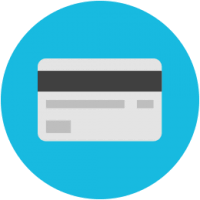 Commencez dès maintenant votre navigation anonyme, rapide et sécurisée sur le Web.
Select Country:
Copyright © 2022 SurfEasy. All rights reserved. SurfEasy, the SurfEasy Logo, and the SurfEasy Shield Logo are trademarks or registered trademarks of the SurfEasy Brand or its affiliates in the United States and other countries. Android is a trademark of Google, LLC. Mac, iPhone, iPad, Apple and the Apple logo are trademarks of Apple Inc., registered in the U.S. and other countries. The Windows logo is a trademark of Microsoft Corporation in the United States and/or other countries. The Android robot is reproduced or modified from work created and shared by Google and used according to terms described in the Creative Commons 3.0 Attribution License. Other names may be trademarks of their respective owners.