 Sécurité Wi-Fi
Les points d'accès sans fil non sécurisés, tels que ceux des cafés, des bibliothèques publiques ou des aéroports, peuvent rendre votre appareil vulnérable aux attaques. Notre service VPN protège votre appareil lorsque vous utilisez ce type de connexion.
Points d'accès sécurisés
Nous utilisons tous des points d'accès Wi-Fi presque quotidiennement. Mais saviez-vous que ceux-ci sont rarement sécurisés et peuvent vous rendre vulnérable aux attaques d'utilisateurs web malveillants ? SurfEasy protège vos activités en ligne des points d'accès Wi-Fi non sécurisés lorsque vous vous connectez au Web.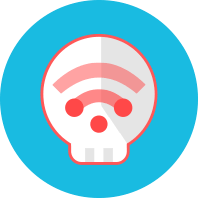 Protégez vos données personnelles
L'accès au Web via un réseau Wi-Fi peut permettre à d'autres personnes de surveiller vos déplacements et vos activités en ligne. Notre chiffrement avancé permet de masquer votre adresse IP et vos données personnelles lorsque vous êtes connecté à Internet, par exemple lorsque vous saisissez vos informations de carte de paiement lors d'un achat.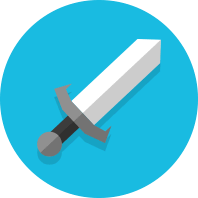 Protégez vos appareils
Lorsque vous connectez votre téléphone, votre tablette ou votre ordinateur portable à un point d'accès Wi-Fi, il est possible que d'autres personnes soient en mesure d'accéder à vos données, et même à certains de vos fichiers. SurfEasy protège votre appareil contre les malwares infectieux sur le réseau, et contre les regards indiscrets.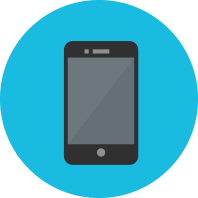 Sécurisez votre Wi-Fi dès aujourd'hui avec SurfEasy VPN !
Select Country:
Copyright © 2022 SurfEasy. All rights reserved. SurfEasy, the SurfEasy Logo, and the SurfEasy Shield Logo are trademarks or registered trademarks of the SurfEasy Brand or its affiliates in the United States and other countries. Android is a trademark of Google, LLC. Mac, iPhone, iPad, Apple and the Apple logo are trademarks of Apple Inc., registered in the U.S. and other countries. The Windows logo is a trademark of Microsoft Corporation in the United States and/or other countries. The Android robot is reproduced or modified from work created and shared by Google and used according to terms described in the Creative Commons 3.0 Attribution License. Other names may be trademarks of their respective owners.